Honma Golf
Beres E-06 2-Star Women's Fairway Wood
Product Code:
2000000000733
Images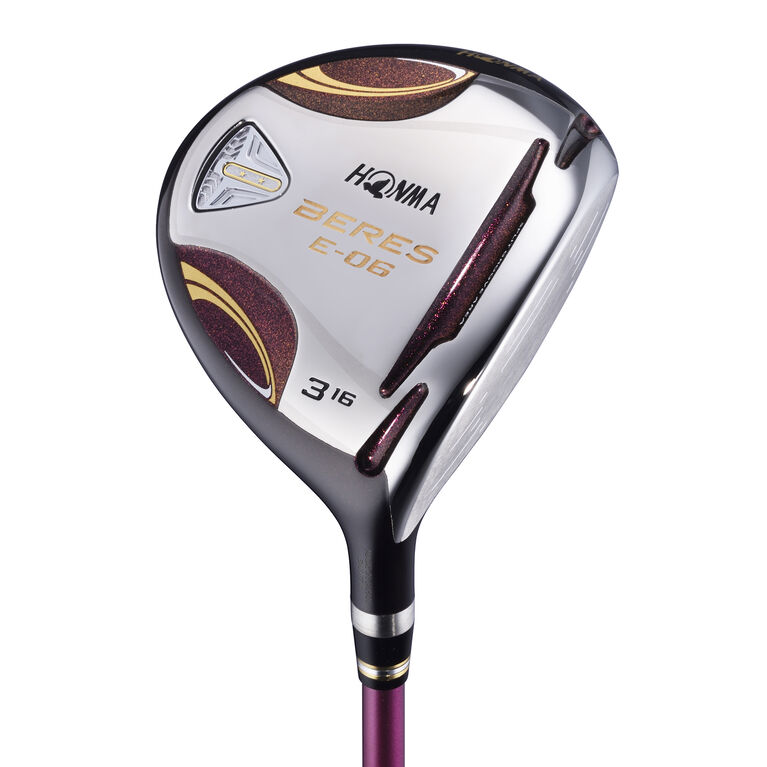 Additional Information
Beres E-06 Women's Fairway Wood

Elegantly designed and built in Sakata Japan by master craftsmen committed to making the highest quality and most beautiful performance golf clubs. The Beres Ladies E-06 2-Star Fairways represent the best in fine craftsmanship and attention to detail. Developed with unparalleled beauty and advanced materials, the Beres Ladies E-06 is for the discerning golfer seeking an easy to play fairway.


Split Groove Area

Spring structure of slots on the center, toe and heel helps deliver the maximum repulsion effect off the club face at impact, helping golfers with slower clubhead speeds achieve longer carry distance.


Confidence and low CoG with shallow clubhead

Low center of gravity combined with a large projected area on a shallower clubhead design, provides golfers with the added confidence at address to hit the ball higher, leading to better shots and lower scores.