Spin, Spin and Spin

This is a breakthrough in wedge design and performance, with a new Callaway JAWS Groove to take spin and control to the next level. The end result is a wedge with total performance: premium shapes, striking finishes, outstanding feel, unique versatility and exceptional spin.


Did We Mention Spin?

The JAWS groove has been dramatically enhanced, elevating the groove-sharpness to a new level for maximum grip and spin from all lies. It's particularly effective on shots from 80 yards and in, producing the "one hop and stop" trajectory that players love.


JAWS Meets Groove-In-Groove

JAWS MD5 also incorporates Callaway's proven Groove-In-Groove Technology. These milled Micro-Positive grooves are placed in the flat parts of the face for added surface roughness and grip. Three raised micro-ridges are featured between each groove, adding grip to the ball's cover to increase spin on a variety of shots. This combination of JAWS grooves plus micro-grooves provides 84 different contact points to promote – you guessed it - more spin.


High Spin + Consistent Spin

Getting more spin is important, but you also want to know how the ball will react on every shot. Each JAWS groove is rendered to the tightest tolerances we've ever achieved, promoting consistent spin-rates from shot to shot.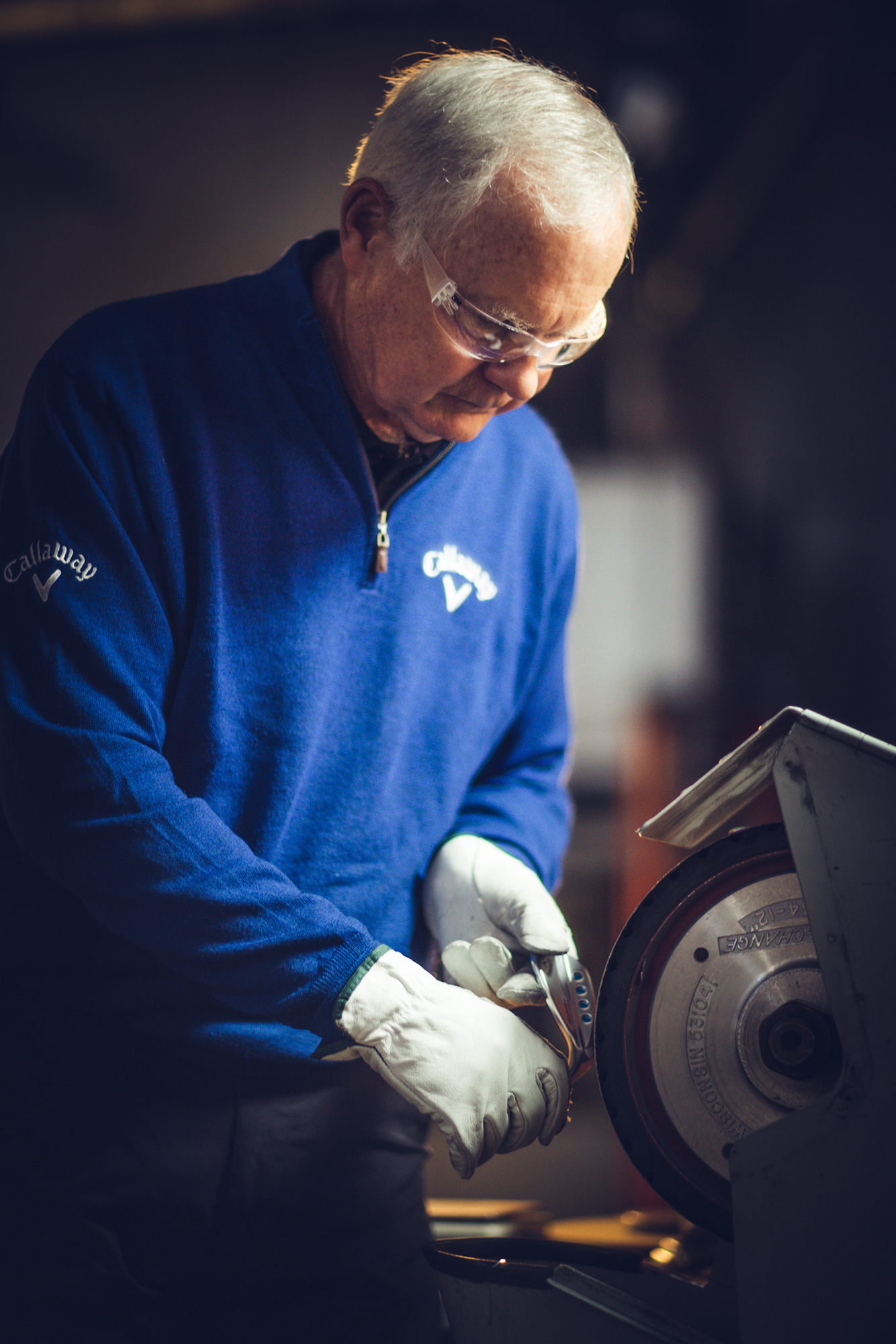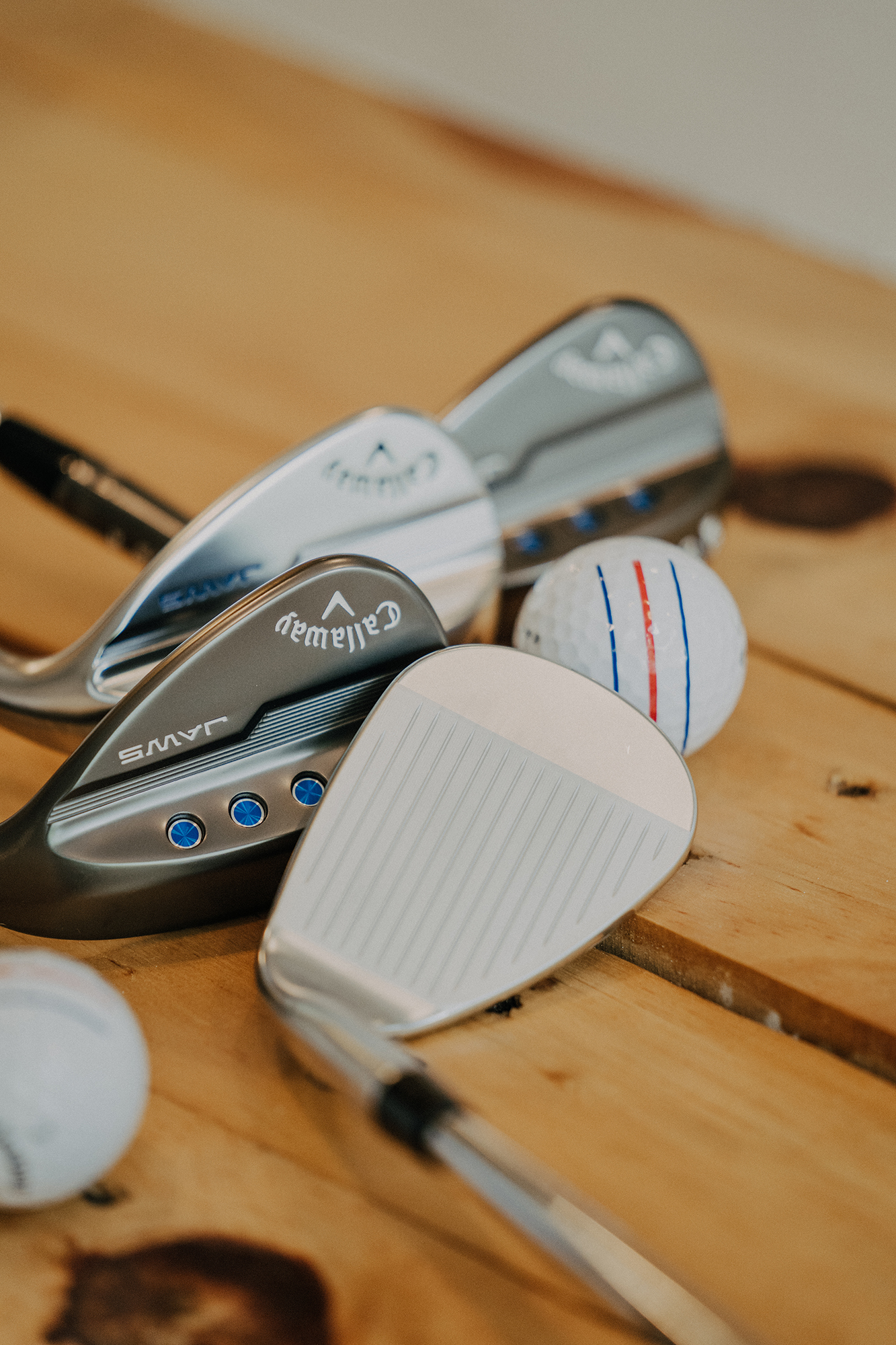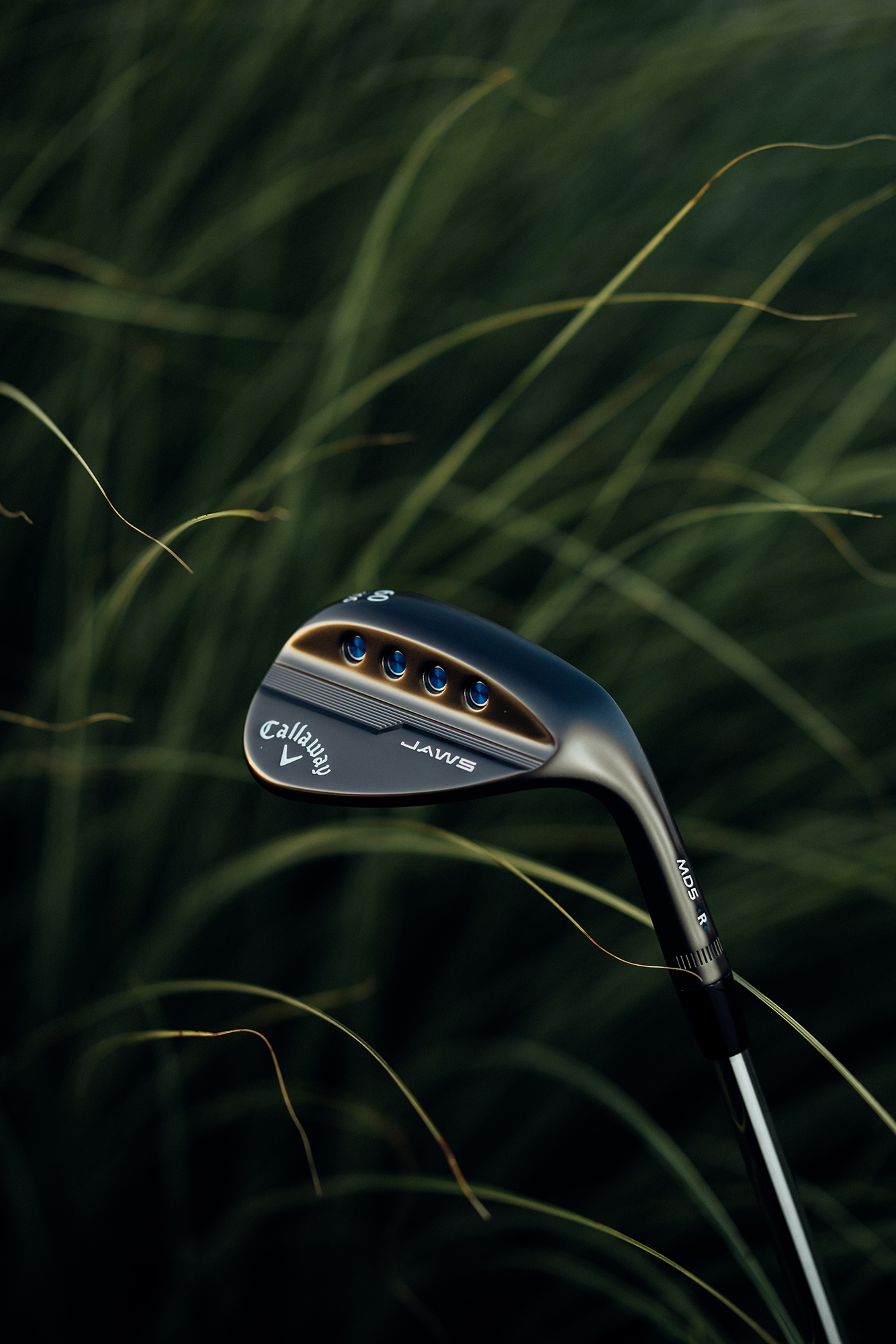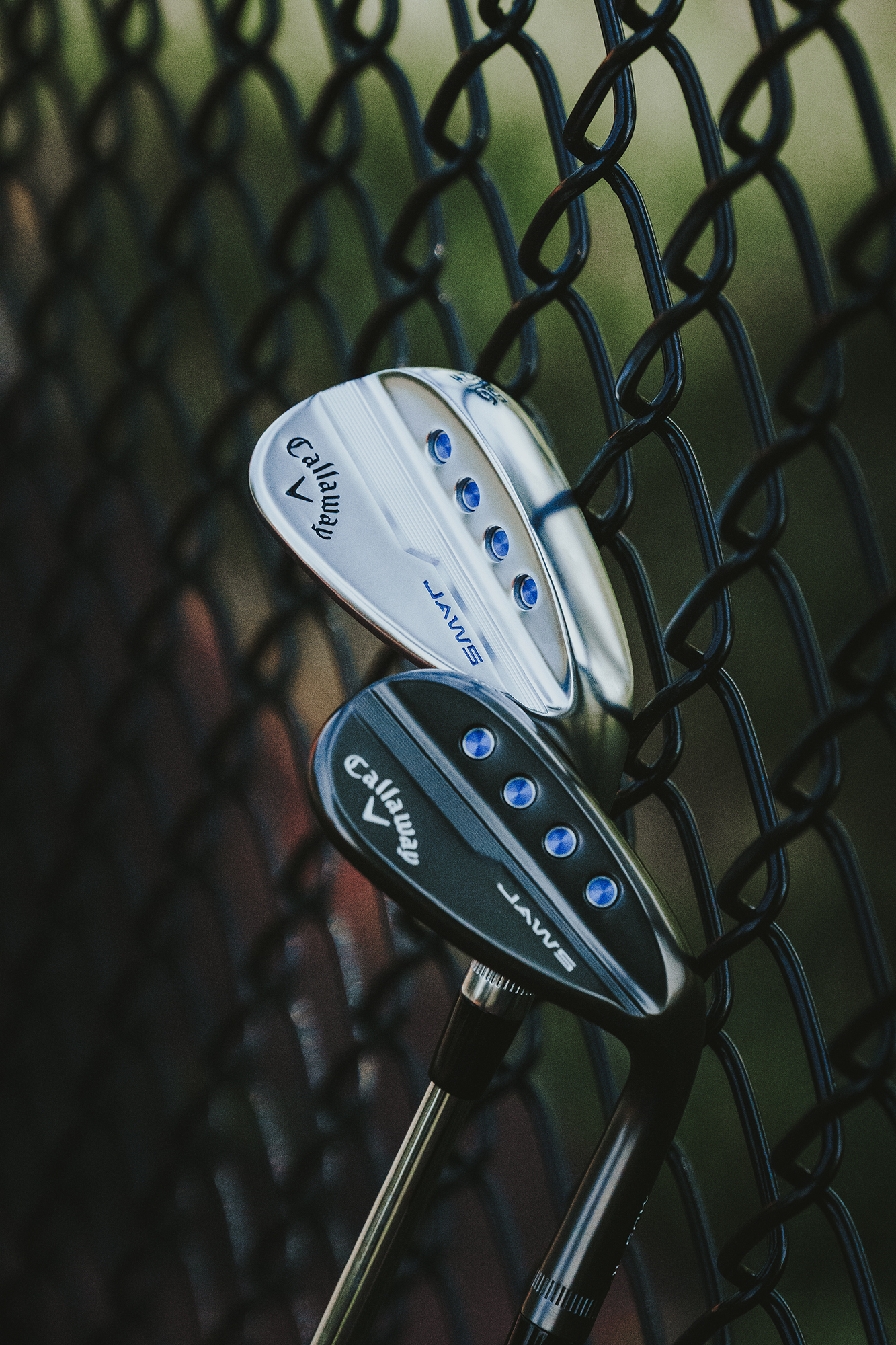 Unparalleled Feel
Roger Cleveland is a master at delivering uniquely satisfying feel. That's why JAWS MD5 is constructed from 8620 mild carbon steel and the Center of Gravity is precisely placed to add to that soft, pleasing feel.
Premium Shape, Construction and Finish
They're appealing from all angles, especially behind the ball, whether they sit square or open. And the lineup features a natural shape-progression from the short-irons to the highest lofts. Every loft boasts precise and appealing detailing that creates a premium look, including the four ports and medallions on the back of the head. Two premium finish options are available: Platinum Chrome and Tour Grey.
5 Versatile Grinds
In addition to Callaway's proven S-, X-, and W-grinds, they've updated their popular C-grind to increase versatility around the green by reducing the bounce angle, widening the middle section of the sole, and increasing heel relief. And the new low-bounce version of their W-grind is a direct result of Tour player feedback, delivering increased playability around the green while still allowing you to employ the sole's entire bounce on full shots.
Shop Now