Hyperice
Core Premium Bundle
Article Number:
2000000025330
Style Number:
91000-001-00
Images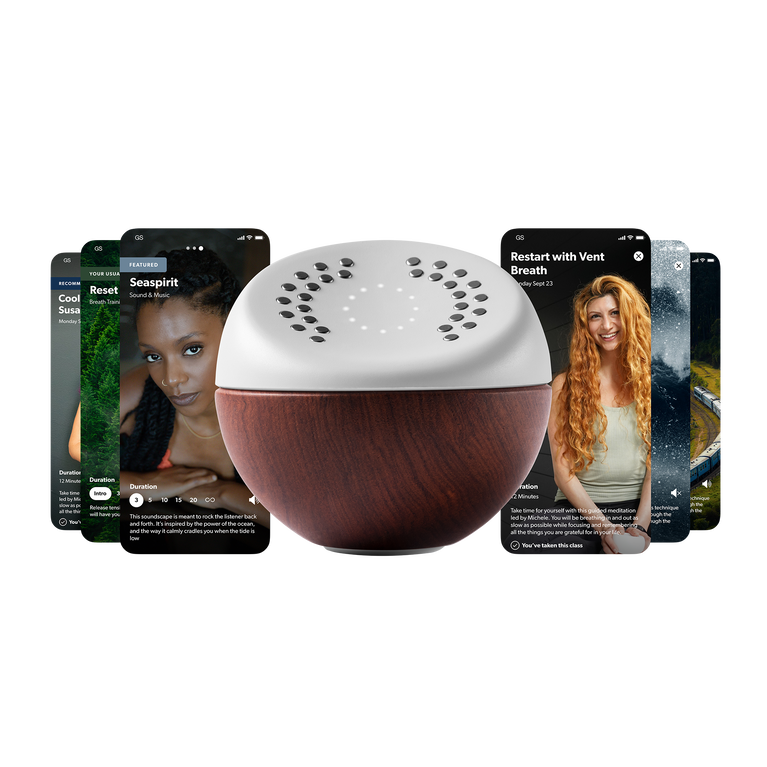 Details
This item ships directly from the manufacturer.
There may be unforeseen delays once the order is submitted to the manufacturer.
Expedited Shipping is not available on this item.
Additional Information
Core Premium Bundle
Smart Meditation Trainer

Core by Hyperice is an immersive meditation experience that pairs the Core Trainer with guided meditations, breath training and soundscapes in the Core App. Soft vibrations and lights on the Core Trainer guide your breathing and help ground you, while ECG biosensors measure your heart, focus, and calm. Core returns feedback after each meditation and tracks your progress as you grow your practice and build mental strength. Core Premium unlocks a wider selection of guided meditations and classes led by a diverse team of expert instructors, plus original music from up-and-coming artists, and new meditations added daily.


Take the Guess Work out of your Practice
Biosensors measure & track your stress levels, keeping you motivated to progress on your journey.


Vibrations that Guide You
Anchor your breathing and focus with synced vibrations.


Expert Instructors and Fresh Meditations
Companion app available on iOS and Android devices. Core Premium subscription includes new daily meditations by expert instructors with classes on better sleep, managing stress, positive relationships, original music sessions for deeper meditation, and more. Includes $69.99/year Premium subscription.


Specifications
Designed with natural wood
2-Electrode ECG
Bluetooth® connected to Core Meditation App
Up to 2 weeks of battery life
Includes USB Charging Dock