PeakVision
DG1 Matte Black Wayfarer Sunglasses
Images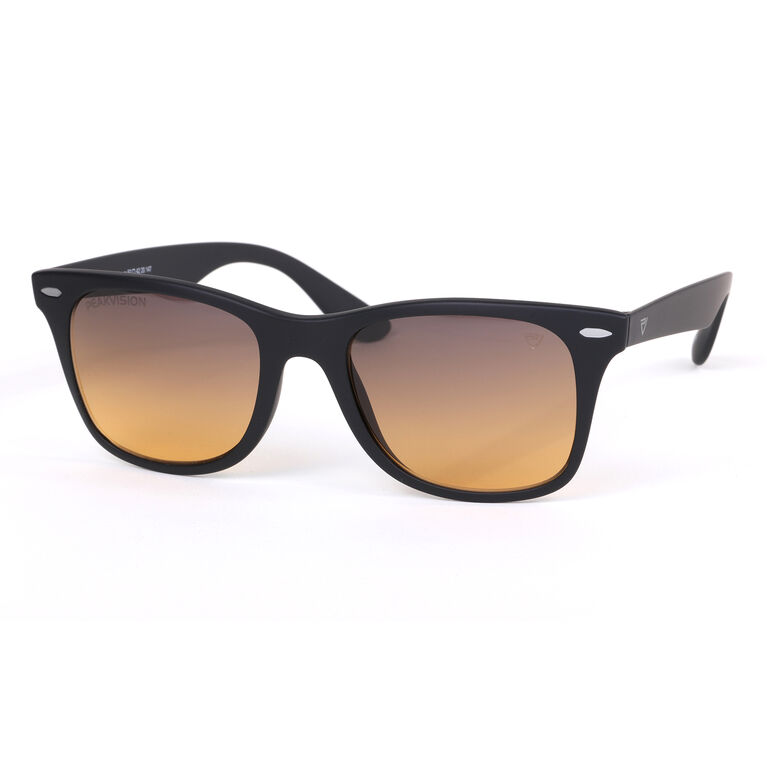 Details
This item ships directly from the manufacturer.
There may be unforeseen delays once the order is submitted to the manufacturer.
Expedited Shipping is not available on this item.
Additional Information
PeakVision DG1 Matte Black Wayfarer Sunglasses
Change your game

Embodying the look of the classic wayfarer, DG1 reinvents the timeless style with a remarkable new frame material technology. Produced from our revolutionary Ultematter™ polymer deemed as the "titanium of plastics", DG1 is unimaginably lightweight. The hyper-flexible DG1 weighs in at a mere 19 grams for long-term comfort, wearability and durability.

DG1 sunglasses are equipped with PEAKVISION's proprietary Zero-Distortion optics featuring patented Dual-Zone lens technology to deliver the clearest, sharpest vision in both lighting extremes; the bright sky versus the darker turf and terrain below the horizon.