Tour Edge
Exotics Pro 721 Hybrid
Product Code:
2000000022750
Additional Information
Tour Edge Exotics Pro 721 Hybrid
The "straight from the tour van" Exotics Pro 721 Hybrid is a Limited-Edition small batch production that is being offered to the public in only 1000 total pieces.
The Exotics Pro 721 Hybrid ultra-compact shape was designed to be the most iron-like hybrid on the market. It features tour-inspired shape with a tour-prototype look and feel that features a new matte finish on the crown.
Exotics clubs have been in play by over 120 different PGA TOUR players with over 1,600 Exotics clubs in play on the three PGA Tours over the past few seasons.
The Pro 721 hybrid was designed with the feedback from those PGA TOUR professionals
Tour-Inspired Shape
The limited-edition Pro 721 Hybrid features tour-inspired ultra-compact shape with a deeper square-face. Ball strikers with faster swing speeds tend to gravitate towards smaller, more compact hybrid designs that they can swing with an iron-like swing.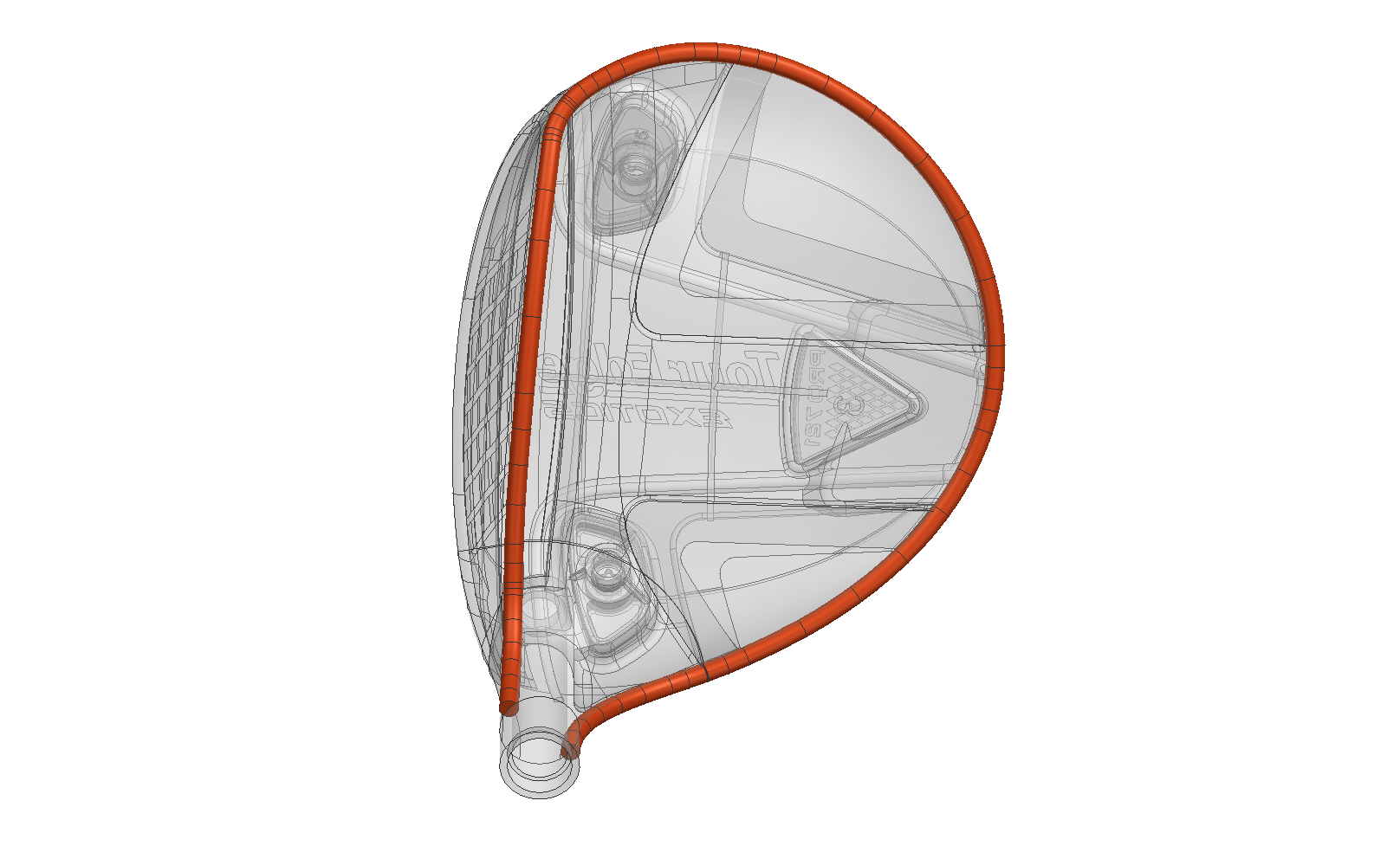 Extreme Heel and Toe Flight Tuning System
The clubhead features a Flight Tuning System (F.T.S.) adjustable heel (3 grams) and toe (15 grams) weights on the sole. Adjusting the F.T.S. dual weights in these ports that are placed to the extreme heel and toe of the clubhead can drastically affect ball flight and shaping shots in this compact design.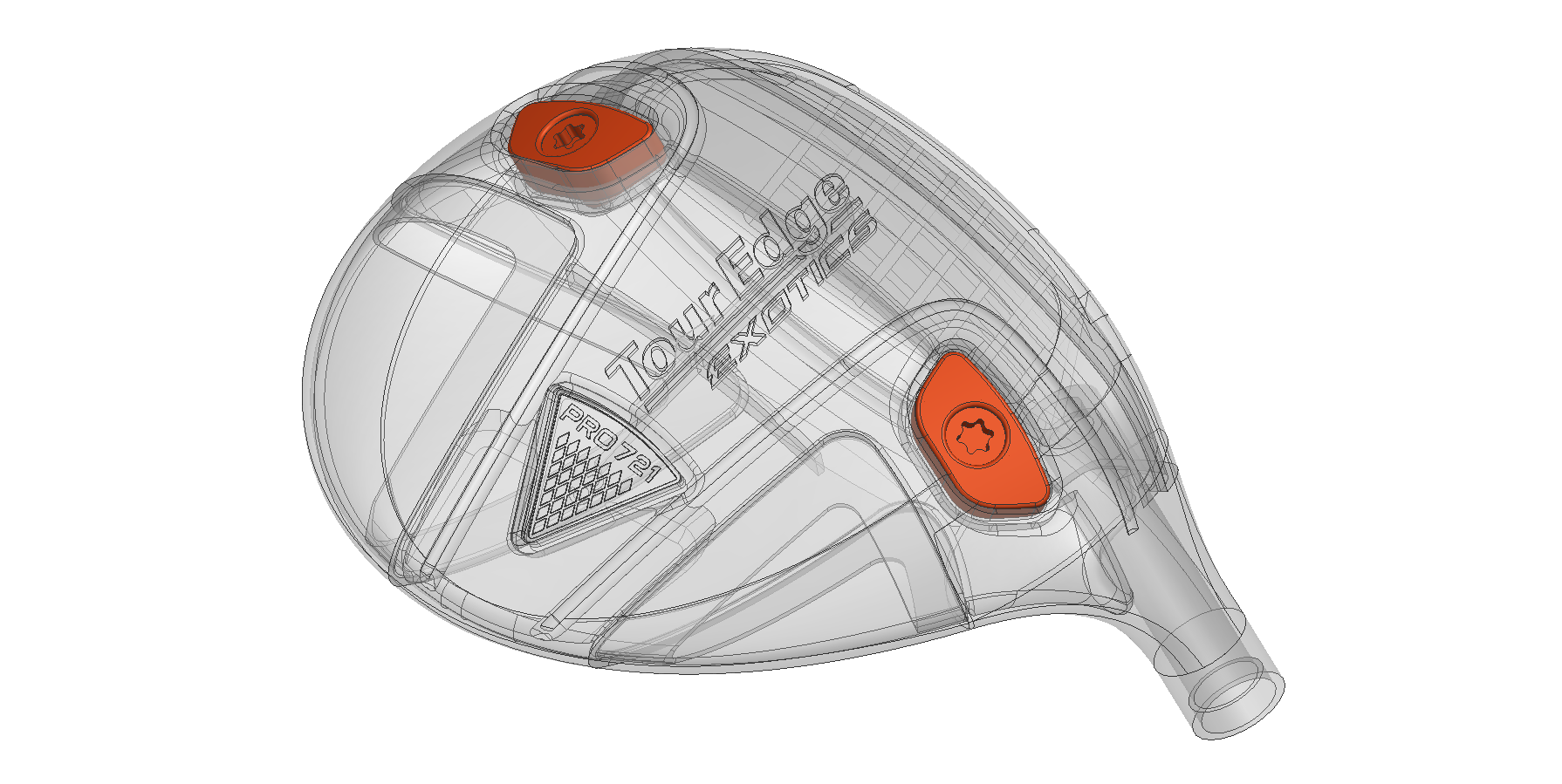 Sound Diffusion Panels
Sound Diffusion Panels are placed strategically inside the club head vastly improves the acoustic engineering of the entire new Pro 721 metalwood line up.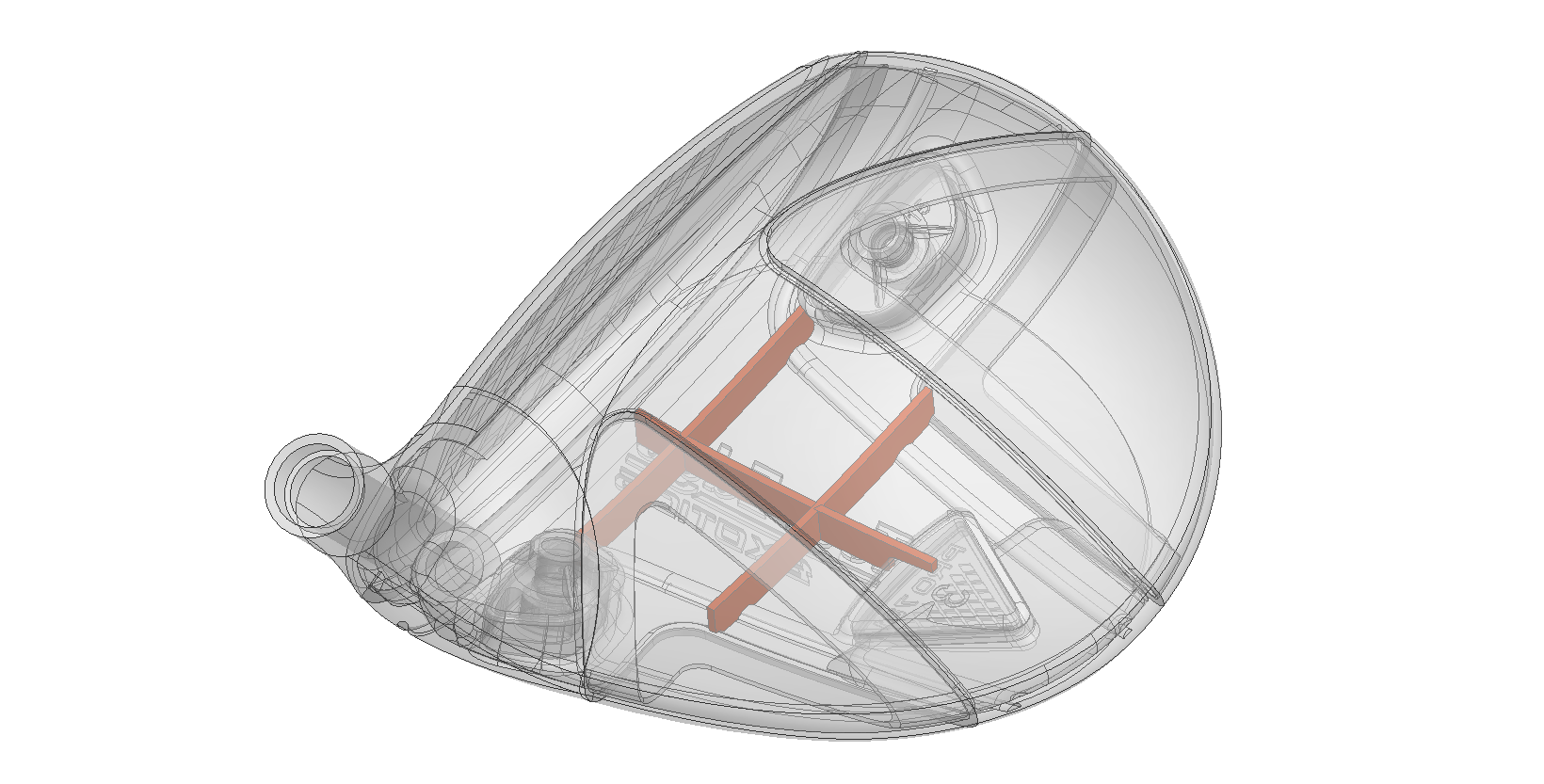 Diamond Face 2.0 Technology
Different diamond shapes of variable face thickness behind the face act as mini-trampolines to create faster ball speeds and expand the sweet spot to outer areas of the face. There are a total of 41 total Diamond shapes featured on Diamond Face 2.0 on the Pro 721 Hybrid.
TrueLoft System
A TrueLoft System ensures extra quality control in the bending process of unfinished Pro 721 hybrid heads and includes an extensive triple-check on loft and lie in the final stages of the manufacturing process. This commitment to making sure that each club head fits the exact intended loft helps players expertly dial in their preferred distances.
The Tour Edge R&D team expects an average of six to eight yards in between each loft, giving the Pro 721 a 24–36-yard distance gap from 17-degree to 20-degree.
Stock Shaft Options
The stock shaft for the Exotics Pro 721 Hybrid is the TENSEI AV RAW hybrid series from Mitsubishi.
Both of these RAW hybrid shafts feature a RAW finish that reveals the Aluminum Vapor (AV) Coated Weave in the butt section, a visible look at the added stability this unique weave provides.
The TENSEI™ AV RAW Blue hybrid shaft provides Mid-Launch, Mid-Spin properties.
The TENSEI™ AV RAW White hybrid shaft is the heavier option of the two and provides Low-Spin and Low-Launch.
Club Specifications
| | | | | |
| --- | --- | --- | --- | --- |
| Loft | Face Angle | Lie | Length | Head Size |
| 17° | Square | 56.5° | 40.75" | 85cc |
| 18° | Square | 57° | 40.5" | 85cc |
| 19° | Square | 57° | 40.25" | 85cc |
| 20° | Square | 58° | 40" | 85cc |
Shaft Specifications
Mitsubishi Tensei AV Raw Blue Hybrid 75

This hybrid Series, designed to complement the TENSEI™ AV RAW Blue Wood Series, adds Aluminum Vapor Coated Fiber in the grip area to increase stability and stiffness in the profile.
Mitsubishi Tensei AV Raw White Hybrid 90

TENSEI™ AV RAW White Hybrid shafts are heavier and stiffer providing the same control and stability players expect from the TENSEI™ AV Raw White profile.
| | | | | |
| --- | --- | --- | --- | --- |
| Model | Flex | Weight | Launch | Torque |
| Mitsubishi Tensei AV RAW Blue Hybrid 75 | R | 77g | Mid | 3.0° |
| Mitsubishi Tensei AV RAW Blue Hybrid 75 | S | 80g | Mid | 3.0° |
| Mitsubishi Tensei AV RAW Blue Hybrid 75 | X | 83g | Mid | 2.8° |
| Mitsubishi Tensei AV RAW White Hybrid 90 | S | 91g | Low | 2.5° |
| Mitsubishi Tensei AV RAW White Hybrid 90 | X | 94g | Low | 2.5° |
Grip Specifications
Lamkin Crossline - 48g

| | | | | |
| --- | --- | --- | --- | --- |
| Color | Size | Weight | Butt Size | Feel |
| Black/White | Standard | 48g | .600 | Textured |