MELIN
Odyssey Stacked Hydro Hat
Product Code:
2000000026798
Additional Information
Melin Odyssey Stacked Hydro Hat
Our Odyssey Stacked HYDRO was engineered with a hydrophobic technology on the crown panels designed to bead away water and prevent absorption. Constructed with durable materials the hats are water repellant, floatable, and breathable.
Product Details:
Fit: Medium Depth / Curved Bill
Exterior Crown: Hydrophobic crown panels with laser perforated side and rear panels for breathability.
Interior: Performance moisture-wicking lining inside the front panels with signature hidden besom pocket.
Visor: Hydrophobic exterior with a water capable visor core and signature undervisor seal
Closure: Custom soft touch snapback closure.
Learn About The melin Brand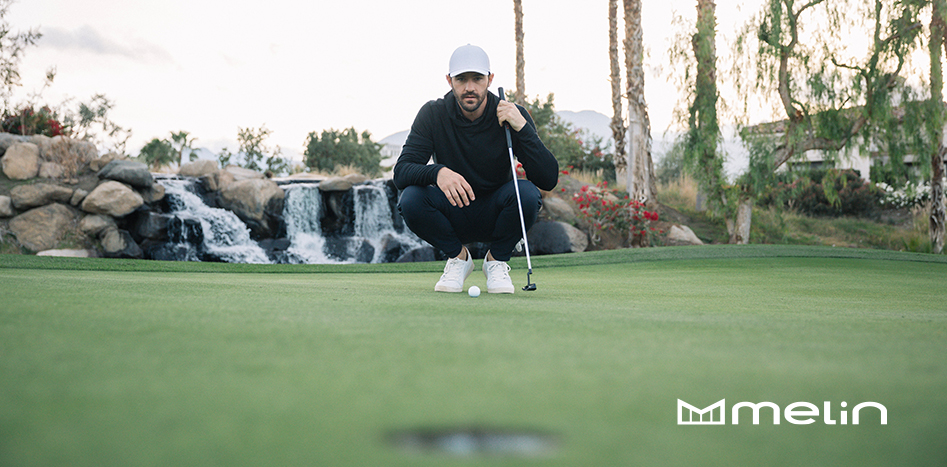 melin is different.
We believe that with more time, thought, and care invested into how we make our products, we can actually extend the life of our products and the adventures we take them on.
Welcome to a new generation of headwear, born form the dedication to perpetual progress and a relentless obsession with detail. Our products are built to keep you outdoors longer chasing passions and like us, doing what you love.
Join us on our journey to create the most premium headwear in the world by relentlessly improving our products, processes, and ourselves.
Detail Obsessed

The last thing we wanted was to complete our hats with a cheap, flimsy material on our snapback. We sourced the same, high grade, TPU rubber material that many of the US Special Forces use on their ocean dive belts to create our signature Thermoflex Snapback™. Built to be soft to the touch yet incredibly durable, you won't want to take it off.

Stay Clean

melin's Signature Undervisor Seal™ is uniquely designed for your thumb to land when removing and replacing the hat onto your head. This feature protects your visor from the transfer of the dirt and oils that build up on your hands throughout the day, so you can keep your hats looking like new.

Secret Stash

Built into the interior lining of every melin hat is a hidden Besom Pocket™ for the money you might need in a pinch.

Sweat it Out

Ever get frustrated with sweat build up on your favorite ballcaps? Our hats are built with a Moisture-wicking Lining™ designed to pull moisture away from the body using tiny built-in capillaries to reduce sweat retention.

Around your forehead, sweat and warmth create the perfect environment for bacteria and fungi to thrive. These microscopic organisms feed upon the fibers of the material causing smell and fabric discoloration. By infusing the materials with Antimicrobial Triple-quilted Sweatband™ with a special treatment, we're able to combat the damaging effects of bacteria to keep your hat looking and feeling fresh.