PUMA
Puma x PTC Palm Tee
Product Code:
2000000025803
Images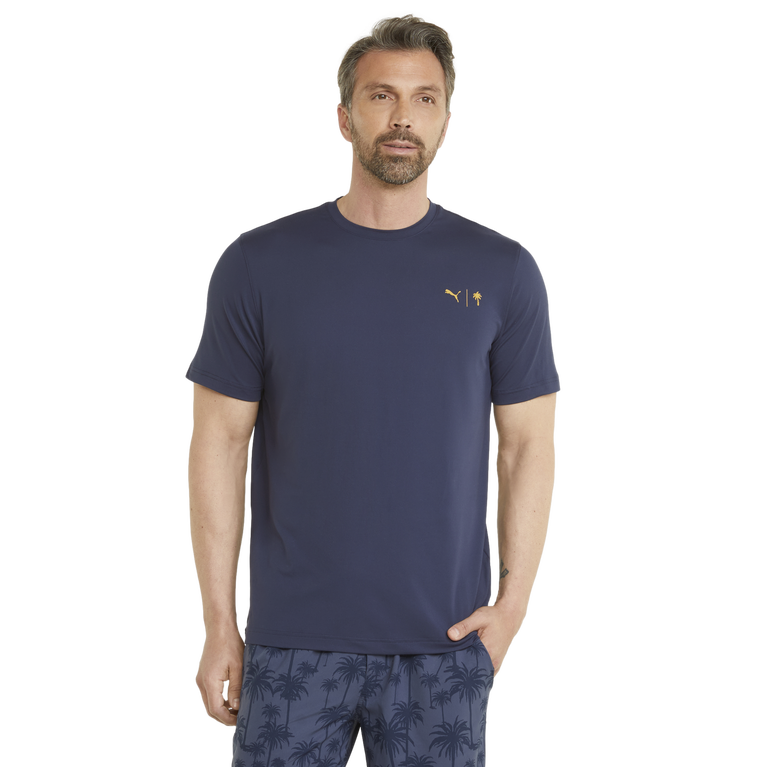 Additional Information
Puma x PTC Palm Tee
The PUMA X PTC tee is the perfect, lightweight, t-shirt to spice up your everyday attire.
The Palm Tree Crew is a lifestyle brand, founded by world-renowned DJ, songwriter and record producer, KYGO, that encapsulates premier tropical vibes and is represented by its iconic golden palm tree logo. The Palm Tree Crew and longtime crew member, Rickie Fowler, have partnered with PUMA Golf to bring these two worlds together and deliver official Palm Tree Crew gear to the golf course.
Product Details:
Moisture wicking
4 way stretch
Crazy Soft