Cleveland
RTX Zipcore Tour Satin Wedge
Product Code:
2000000014523
Additional Information
RTX Zipcore Tour Satin Wedge
Revolutions need revolutionary technology, so Cleveland tore their flagship RTX wedge down to its core and rebuilt it from the inside out. This is the RTX ZipCore wedge. Featuring their new ZipCore technology, UltiZip Grooves, and a new heat treatment process, the RTX ZipCore delivers enhanced control, more spin, and unmatched durability to last you round after round.
ZIPCORE
ZipCore is a unique, low-density core that sits at the heart of RTX. ZipCore shifts the center of gravity while raising MOI, adding spin, enhancing control, and boosting consistency on all your shots.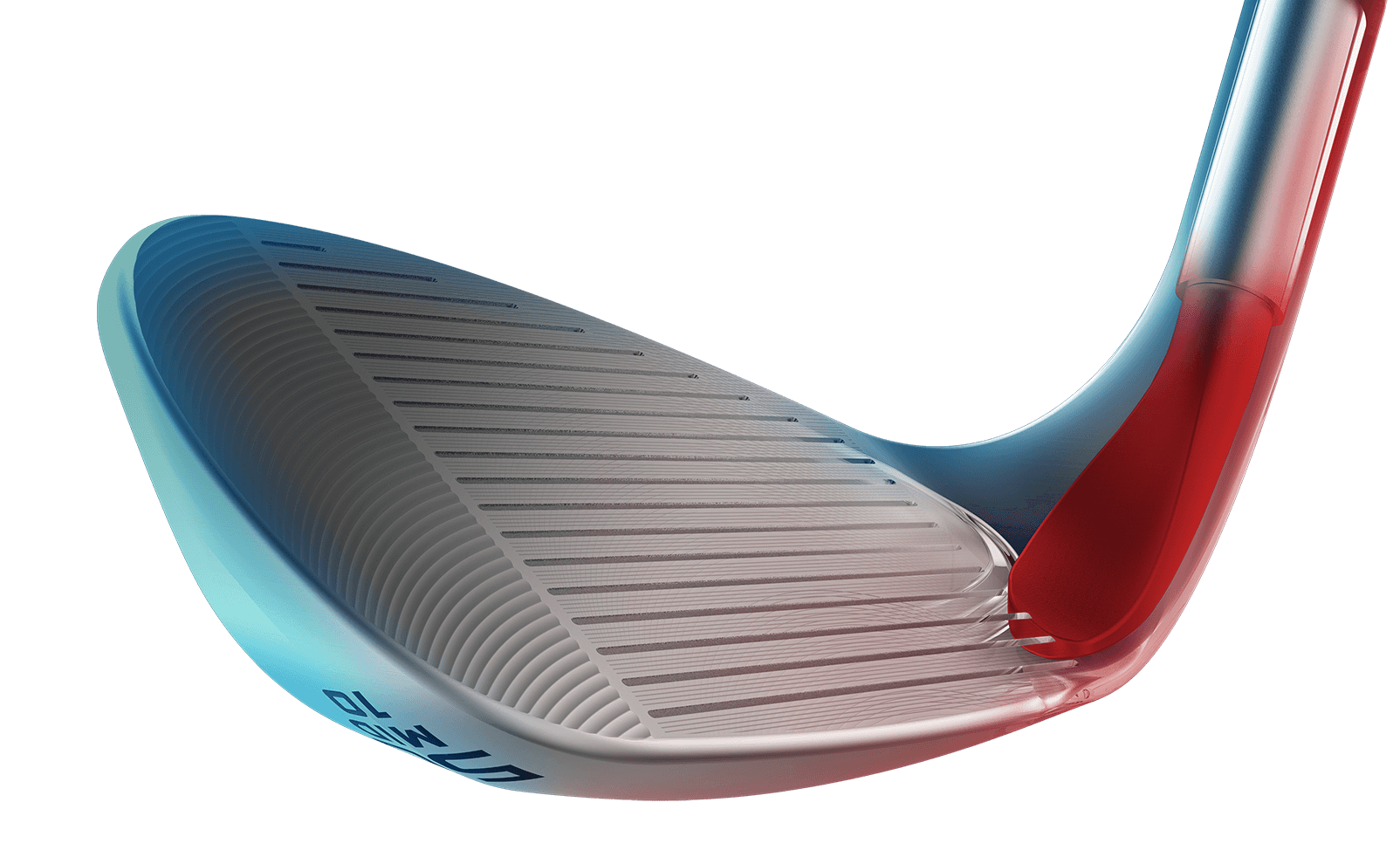 ZipCore moves the Center of Gravity. Here's how it works: Cleveland replaced steel at the heart of RTX with an extremely lightweight yet strong material. This unique core gives them kid-in-a-candy-shop levels of design freedom so they can change shape and weighting to their heart's content, all while the CG stays exactly where its is wanted. But they also pumped in a mountain of High-Low MOI that just wasn't there before. That means way more consistent spin, distance, and feel on all your shots.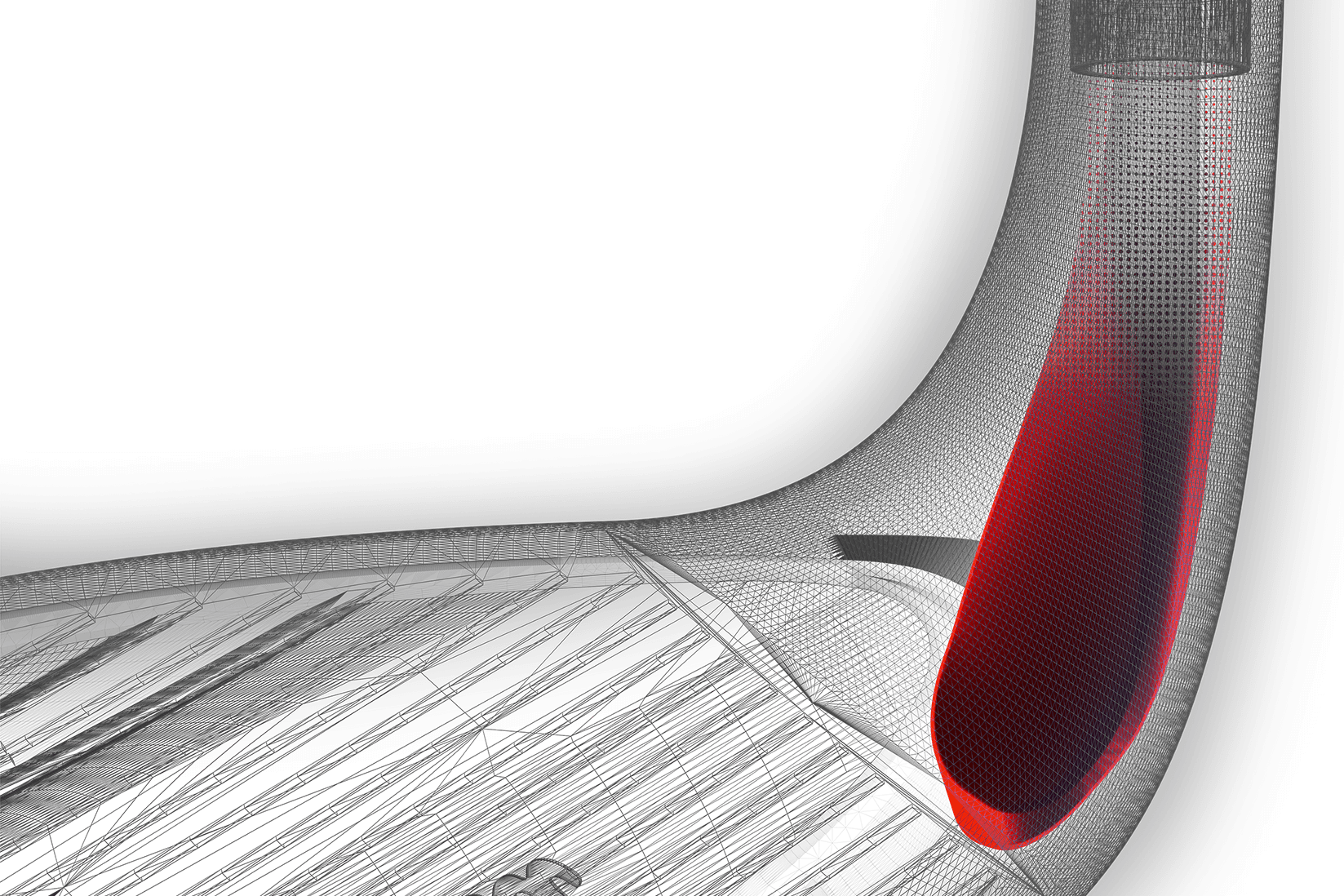 ULTIZIP GROOVES
These new grooves are sharper, deeper, and narrower. They bite harder, channel more debris, and they're closer together for more groove contact on every shot.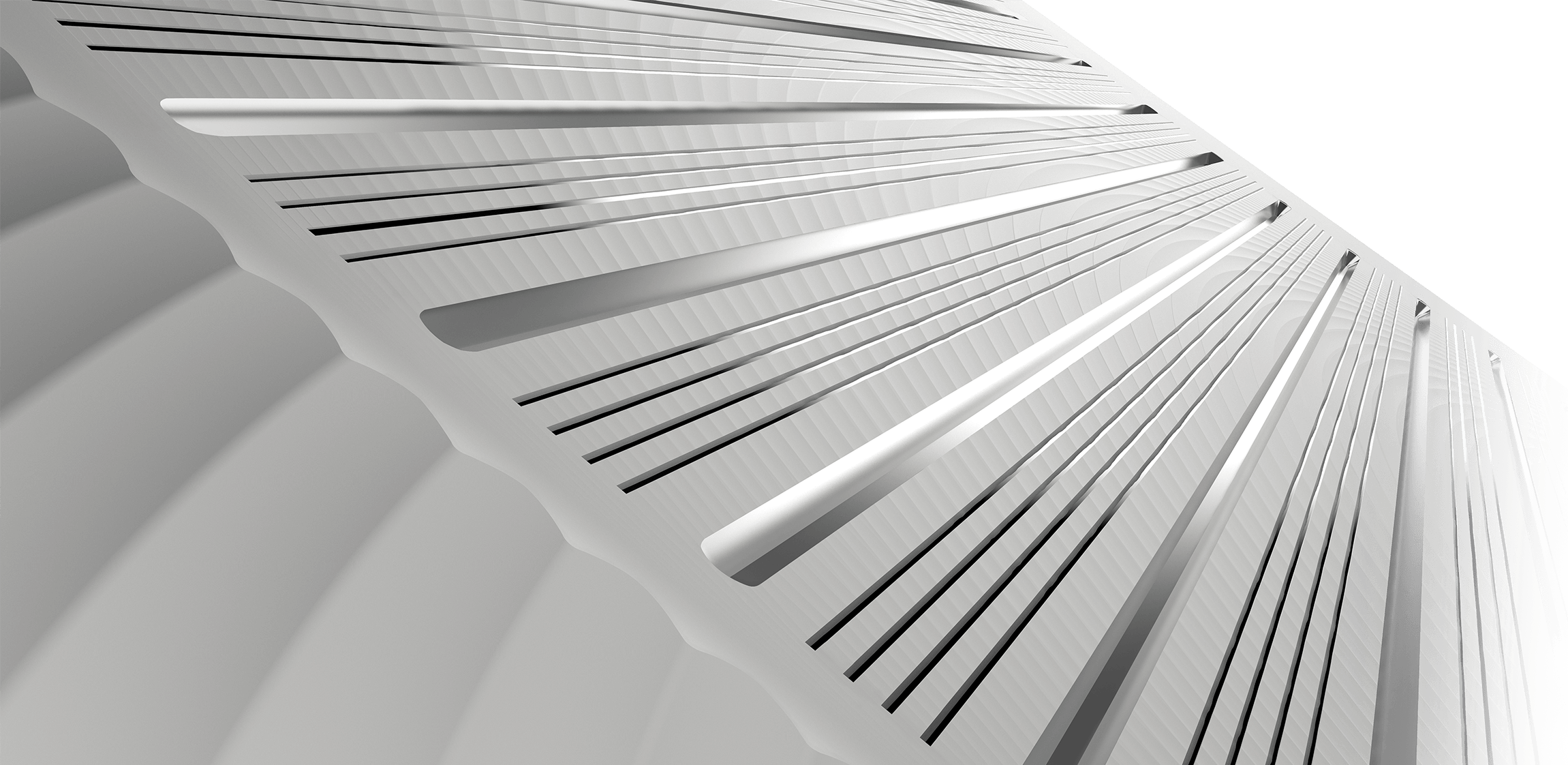 UltiZip equips RTX ZipCore with their sharpest groove radii ever, imparting more spin and more control on all your shots. UltiZip is also a deeper groove that creates space for more sand, dirt, water, and grass to evacuate the impact zone. With all that debris channeled away, every lie is a great lie, and shots from the fairway, rough, or bunker become more consistent across the board. But UltiZip is also closer together, and that just might be its most powerful aspect. Because closer grooves allow Cleveland to squeeze up to 2 more grooves onto each wedge face. And more grooves, packed tightly together, means more groove contact on every shot, compounding UltiZip's benefits for absolute maximum spin performance.
NEW HEAT TREATMENT
A measured, timed blast of heat does wonders for a wedge's durability. Ultimately, this new heat treatment process ensures that you'll love your RTX ZipCore round after round.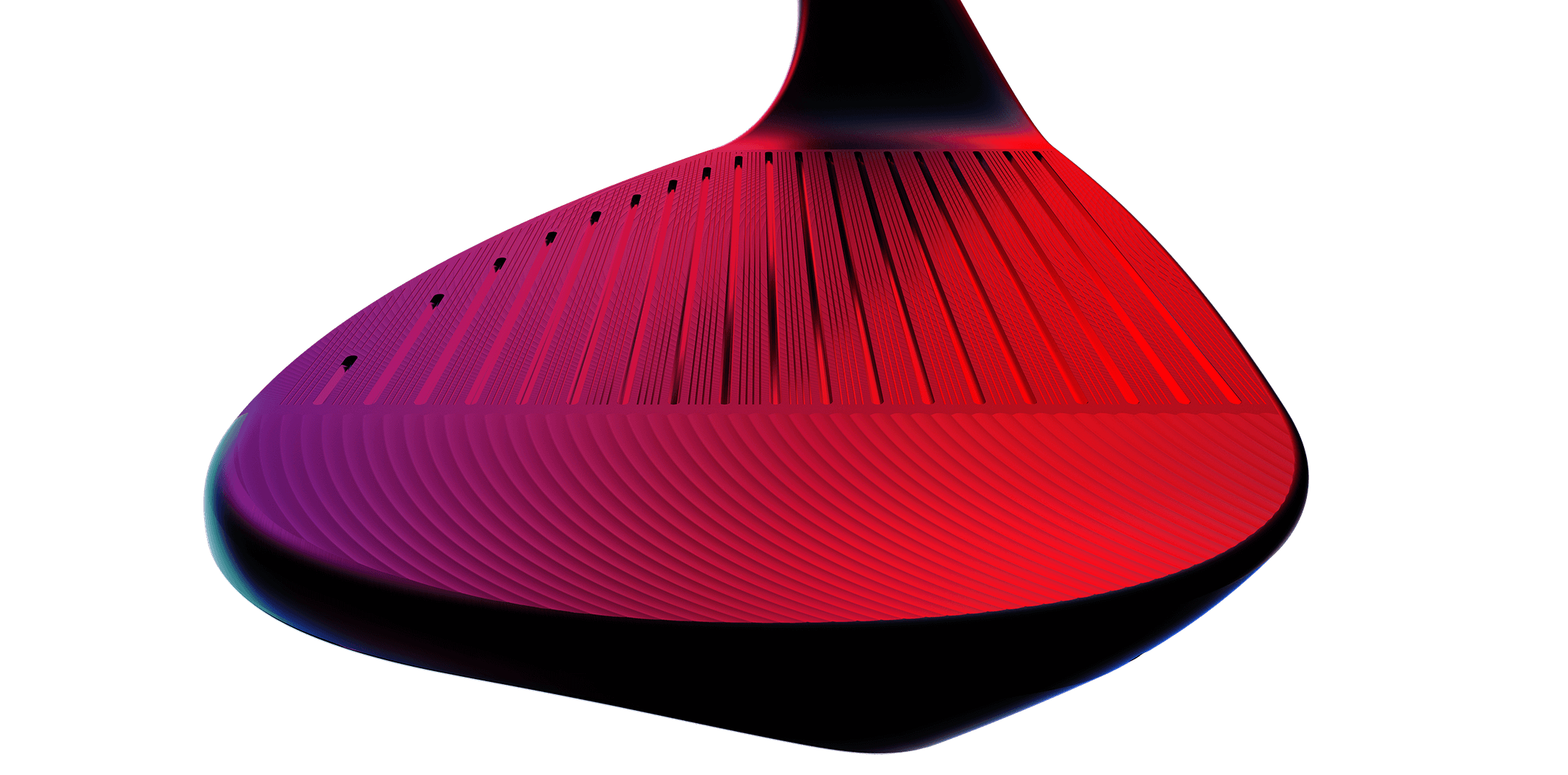 Sole Grinds
Low Sole: This low bounce, c-shaped grind features relief on the heel, toe, and trailing edge for superior versatility around the greens. It is perfect for finesse and open face shots, a neutral to shallow attack angle, and medium or firm conditions. You should choose this if you leave medium to shallow divots, play in firm conditions off tight lies, or hit open face and flop shots.
Mid Sole: This v-shaped sole cuts smoothly through turf. Plus, its trailing edge relief keeps the leading edge low on open face shots. It is perfect as an all around wedge, for those with neutral to steep attack angles, and for medium or soft conditions. You should choose this if you leave medium to large divots, want stability on full shots, or like to open the face on occasion.
Full Sole: This classic design is stable on full shots and adds extra bounce as you open the face—a big help when in sand or thick rough.It is perfect for bunker and rough shots, a neutral or steep attack angle, and a medium or soft condition. You should choose this if you leave medium to large divots, want stability on full shots, like a traditional sole design, or prefer added bounce in sand and thick rough.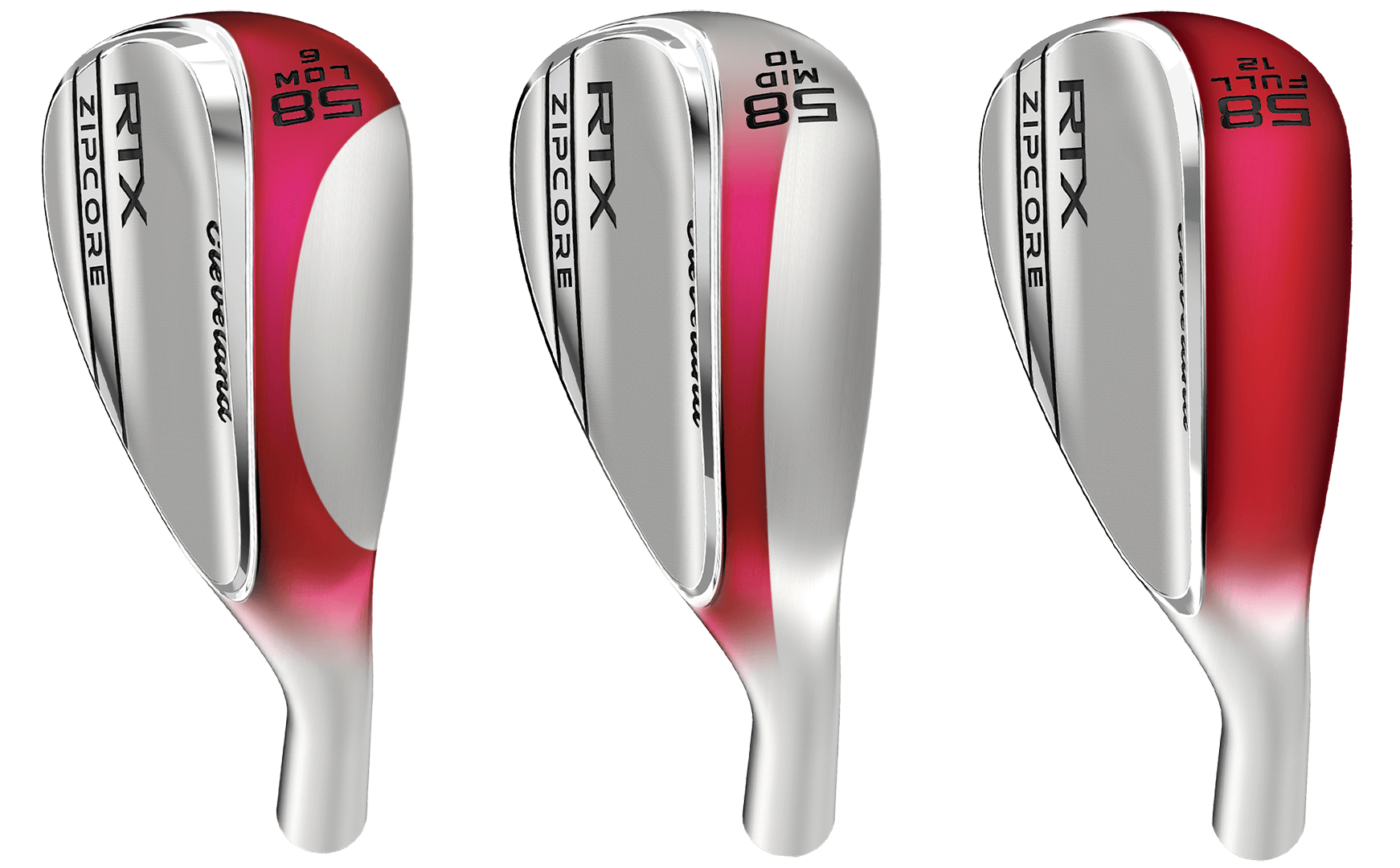 | | | | | | |
| --- | --- | --- | --- | --- | --- |
| Loft | Bounce | Grind | Lie | Length | Swing Weight |
| 46° | 10° | Mid | 64° | 35 5/8" | D3 |
| 48° | 10° | Mid | 64° | 35 5/8" | D3 |
| 50° | 10° | Mid | 64° | 35 7/16" | D4 |
| 52° | 10° | Mid | 64° | 35 7/16" | D4 |
| 54° | 10° | Mid | 64° | 35 3/16" | D5 |
| 54° | 12° | Full | 64° | 35 3/16" | D5 |
| 56° | 6° | Low | 64° | 35 3/16" | D5 |
| 56° | 10° | Mid | 64° | 35 3/16" | D5 |
| 56° | 12° | Full | 64° | 35 3/16" | D5 |
| 58° | 6° | Low | 64° | 34 7/8" | D5 |
| 58° | 10° | Mid | 64° | 34 7/8" | D5 |
| 58° | 12° | Full | 64° | 34 7/8" | D5 |
| 60° | 6° | Low | 64° | 34 7/8" | D5 |
| 60° | 10° | Mid | 64° | 34 7/8" | D5 |
| 60° | 12° | Full | 64° | 34 7/8" | D5 |
| 62° | 6° | Low | 64° | 34 7/8" | D5 |
Shaft
Dynamic Gold Spinner Tour Issue
Grip
Golf Pride Tour Velvet 360