Cleveland
Smart Sole 4 Wedge w/ Graphite Shaft
Article Number:
2000000010598
Additional Information
Smart Sole 4 Wedge
The Cleveland Smart Sole 4 makes the short game easier. Featuring an extra wide sole and improved Feel Balancing Technology, the Smart Sole 4 delivers maximum forgiveness and easier bunker play for those needing more short game assistance. The Smart Sole 4 provides the tools you need to score your best. A Sand Wedge for easy bunker escapes, a Chipper for foolproof chip shots, and a forgiving Gap Wedge for full and pitch shots into the green. There's a wedge for every shot, all you need do is swing it.
ENHANCED THREE-TIERED SOLE
An extra wide three-tiered sole, with added leading edge bounce, provides maximum forgiveness from the fairway, rough or out of the bunker. The sand wedgewas specifically designed to provide your best chance at getting out of the bunker in just one swing. The Chipper makes bump-and-runs as easy as possible. And the new Gap Wedge's sole ensures great contact on full and pitch shots, even if your swing isn't perfect.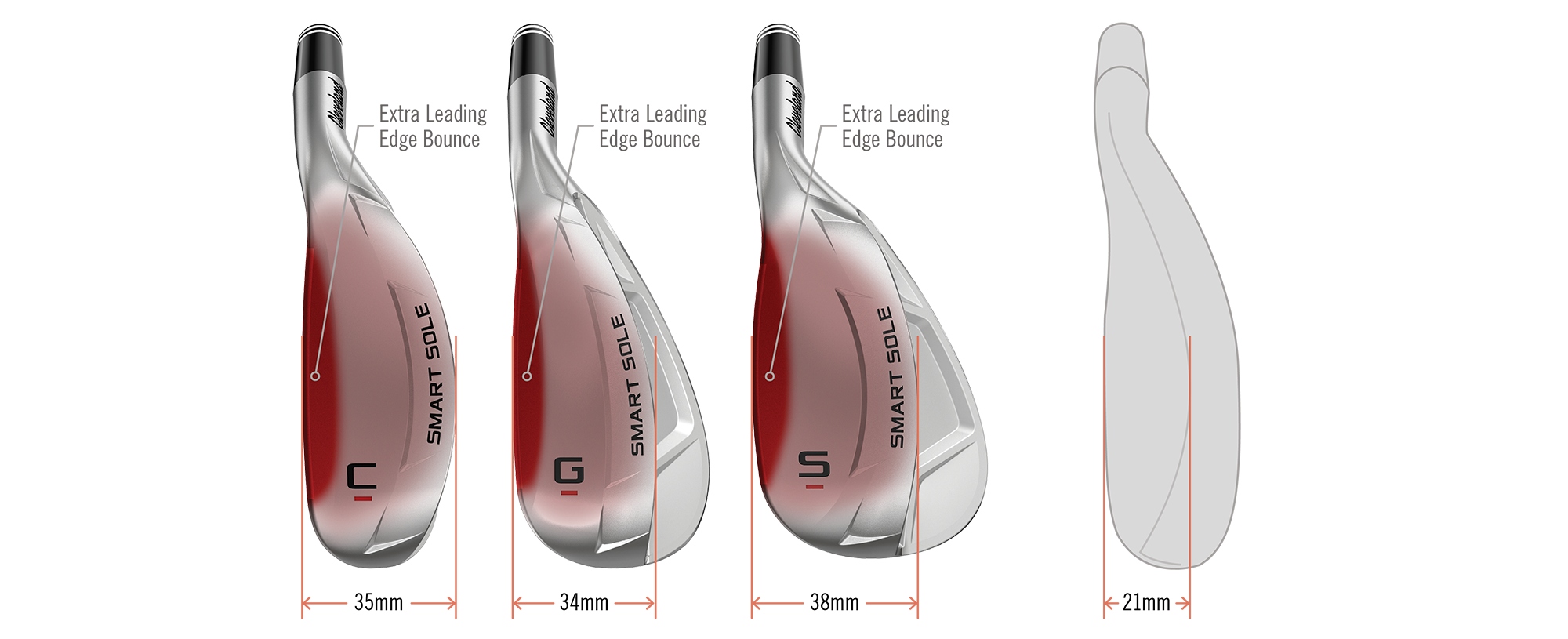 IMPROVED FEEL BALANCING TECHNOLOGY
The redistribution of weight from the hosel allows the center of gravity to be moved closer to the center of the clubface for better feel and more consistency on all shots.
AGGRESSIVE MILLED GROOVES
New aggressive milled grooves generate better spin performance from any conditions. The milled grooves on Smart Sole 4 are far more accurate, with sharpness right up to the conforming limit. These aggressive grooves channel moisture and debris away from the impact zone and cut through grass blades for more friction at contact. It's a recipe for increased spin on all your shots, enhancing stopping power and control around the green.

NEW GAP WEDGE
The addition of the "G" model provides full-shot capability and extensive versatility to go along with the "S" and "C" models.