Indianapolis Store
Indianapolis Store ADDRESS
Store Hours
Monday: 10am-8pm
Tuesday: 10am-8pm
Wednesday: 10am-8pm
Thursday: 10am-8pm
Friday: 10am-8pm
Saturday: 9am-8pm
Sunday: 10am-6pm


Certifications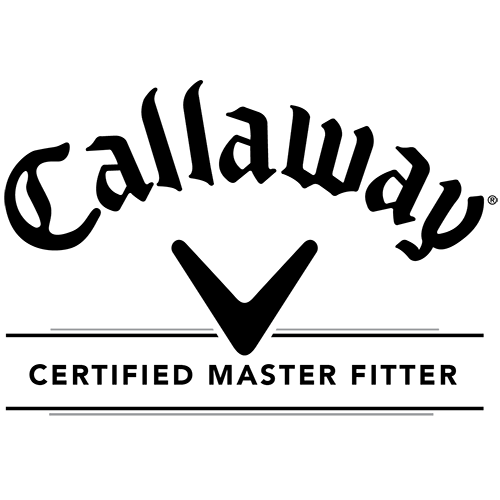 Staff
General Manager
Daniel Keck

Fitting Van Specialist
Michael Jaynes

Teaching Specialist
Jeremy McIntire


In Store Events
February
Feb 21
PING Heppler Putter Fitting Preview
This event will feature all of the new PING Heppler putters and our PING representative will be on site for the event.
5:30-8pm
Feb 28
Mizuno Fitting Event
Come and explore Mizuno's new line of clubs. A fitting representative will be on site to make sure you get fit for the right clubs for your game.
12-4pm
Feb 29
Spring Tune-Up Clinic: Putting - Sign Up
Participants of the Putting & Chipping Clinic will explore the putting stroke, from establishing a stance and posture, to understanding the shape of their stroke and how putter design can benefit the stroke. Learning the mechanics of the chip shot, how it differs from a pitch, and how to choose when to choose between the two shot types, will help all golfers save shots around the green.
10-11am
March
Mar 6
Titleist Wedge Fitting Event
Come and explore the Titleist SM8. A Titleist fitting professional will be on site to make sure you get fit for the right clubs for your game.
12-4pm
Mar 7
Spring Tune-Up Clinic: Short Game - Sign Up
Participants of the Chipping clinic will explore the pitching stroke, a miniature version of the full swing using many of the same important mechanics as the full swing. Distance control is a focal point, and will provide the topic's transition to the full swing.
10-11am
Mar 7
Central Indiana Junior Golf Expo 2020: Sign Up
Calling all junior golfers and their families: Please join us for the 2nd Annual Central Indiana Junior Golf Expo! Representatives from Central Indiana golf courses/clubs, and golf tournament organizers with programs for juniors will be on hand with information, schedules, sign-up details, and more.

There will be fun activities for juniors including age-appropriate putting contests and long drive competitions, as well as tips on speeding up pace of play, why it is important to have your junior properly fit for golf clubs and golf balls, and more! Light snacks and beverages will be provided, and each junior will receive a PGA TOUR Superstore goody bag.
12-4pm
Mar 8
Cleveland/Srixon/XXIO Fitting Event
Come and explore Cleveland, Srixon, and XXIO's new line of clubs. A fitting representative will be on site to make sure you get fit for the right clubs for your game.
12-4pm
Mar 14
Spring Tune-Up Clinic: Iron Play - Sign Up
Participants of the Pitching & Iron Play clinic will explore the pitching stroke, a miniature version of the full swing using many of the same important mechanics as the full swing. Distance control is a focal point, and will provide the topic's transition to the full swing. Upon transitioning to iron play, participants will focus on the key swing mechanics that will create more solid, and more consistent shots.
10-11am
Mar 14
Odyssey Triple Track Madness Event
Come and explore Odyssey's new line of Triple Track putters and get a free fitting using the innovative new Odyssey Fits custom putter-fitting tool.
11am-2pm
Mar 21
Spring Tune-Up Clinic: Teeing Off - Sign Up
Participants of the Teeing Off clinic will focus on hitting the driver longer, straighter, and more consistently. Many of the secrets to hitting the driver originate in solid fundamentals.
10-11am
Mar 21
Kid Zone
10-11am
Mar 28
Spring Tune-Up Clinic: Course Management - Sign Up
Participants of the Course Management Clinic will learn that sometimes, you don't have to hit good shots to shoot good scores. Good decision making can save the day. From choosing what club to tee off with on a hole, to when to hit straight at the flag, making the smart choice can keep the big numbers off the scorecard.
10-11am
April
Apr 18
Odyssey Triple Track Madness Event
Come and explore Odyssey's new line of Triple Track putters and get a free fitting using the innovative new Odyssey Fits custom putter-fitting tool.
11am-2pm
May
May 16
Odyssey Triple Track Madness Event
Come and explore Odyssey's new line of Triple Track putters and get a free fitting using the innovative new Odyssey Fits custom putter-fitting tool.
11am-2pm
Seminar Series
9-Hole Tournament Series:
Join us for nine-hole tournaments, played virtually, on top courses from around the country. Each week will be a new nine-hole tournament, with up to $200 in weekly prizes for tournament and contest winners; and also features a closest-to-the-hole contest.
Wednesdays, Jan. 13th - Feb. 24th from 5:30-8:00pm | $9.99 per day
Advanced registration required for Seminar Series. Please contact store for details.