Blue Tees
The Player+ Speaker
Product Code:
2000000035075
Additional Information
Next-Generation Golf GPS Speaker
In a world where precision is paramount and accuracy is everything, only the best can rise to the top. Welcome to the future of golf. Meet Player+, a revolutionary GPS Touch Screen Golf Speaker powered by the Blue Tees Game App. A powerful speaker unlike anything you've seen before, get access to over 40,000 courses at your fingertips with an out-of-this-world sound experience.
Includes 1-year of premium app access. Basic app features do not require a subscription.




GPS Course Maps

The Player+ elevates your golf game with its comprehensive GPS maps, ensuring you navigate the course with precision. Every golfer's essentials – Front, Center, Back, integrated music player, and a digital clock – come standard for life. Dive deeper with a complimentary 1-year premium subscription (orig. $49/YR), gifting you insights on driving distances, hazards, and an intuitive scorecard. All of this is seamlessly powered by the Game App.






Custom Audible Actions

Let Player+ be your voice on the course! Customize your action button to showcase distances to the Front, Center, and Back. Or, let it proudly shout the distance of your best drive of the day.


Additional Features: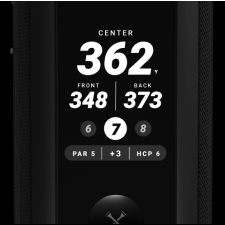 GPS DISTANCES
Distances to the Front, Center, and Back, guiding you to select the ideal club for your shot. Click the action button to call out the distances.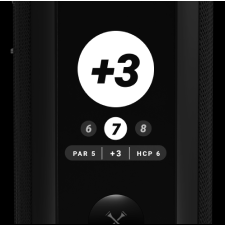 SCORE DISPLAY
Experience a personalized scoreboard, keeping you updated on your standing throughout the round.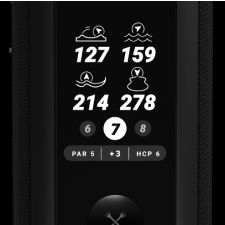 DYNAMIC HAZARDS
Identify hazards on each hole, arming you with all the information you need to play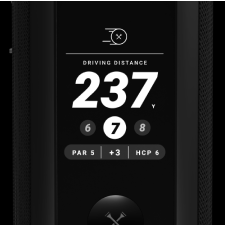 DRIVING DISTANCE
Measure each drive with precision. Let your Player+ announce your longest drives, proving to your buddies that you can bomb it.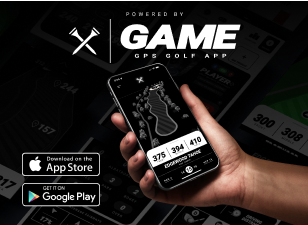 POWERED BY THE GAME APP
Fueled by the Blue Tees Golf Game app, the Player+ ensures unparalleled accuracy and detailed course insights.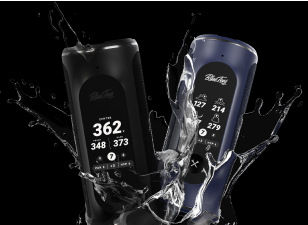 IPX7 WATERPROOF
With an IPX7 waterproof rating, this speaker is primed to brave any storm — and even the occasional dive into the neighboring lake.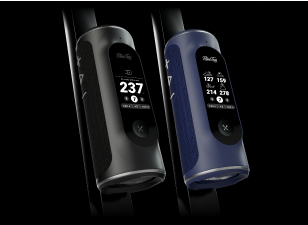 MAGNETIC STRIP
Designed with a high-powered magnet, this speaker securely attaches to any golf cart arm or MagHub.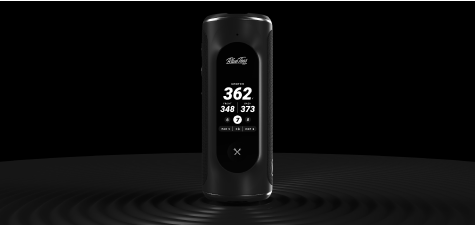 PREMIUM DYNAMIC AUDIO
The Player+ is meticulously crafted to outperform its category, rivaling top-tier brands with its dynamic tuning and profound bass.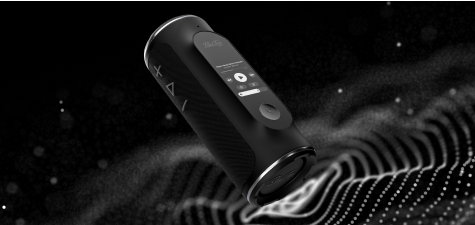 RADICAL DEEP BASS
The essence of a premium audio experience lies in its two robust subwoofers, setting the soundscape apart with unparalleled depth and clarity.