Titleist
Vokey SM8 Tour Chrome Wedge
Product Code:
2000000010636
Additional Information
Vokey SM8 Tour Chrome Wedge
Master Craftsman Bob Vokey's relentless mission to design and craft better performing, better feeling wedges has reached a new height of innovation with the introduction of his Vokey Design SM8 models, the most accurate and forgiving Vokey wedges yet.
PROGRESSIVE CENTER OF GRAVITY
SM8 features a reimagined progressive center of gravity, which produces the most accurate and forgiving Vokey wedge yet. Using tungsten weights and varied hosel lengths, the Vokey R&D team has moved the CG outside of the wedge head and placed it in front of the face, resulting in increased MOI and exceptional feel.
For the golfer, this means optimized ball flight and a club face that simply wants to square up at impact. SM8 accomplishes all of this while preserving the classic Vokey head shape players demand.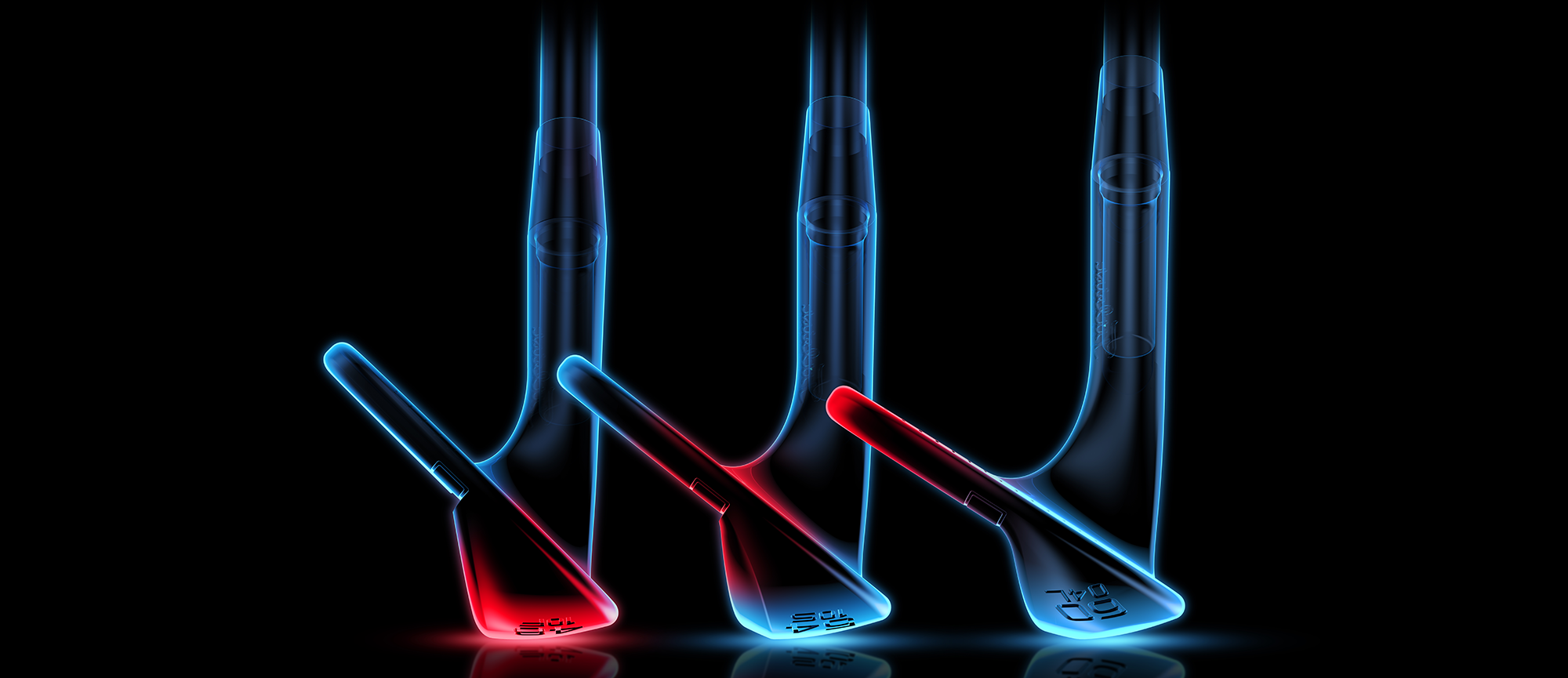 SPIN MILLED GROOVES
SM8 wedge grooves are meticulously engineered through a proprietary Spin Milled process to maximize spin and durability. The process starts by cutting the face perfectly flat with a high speed saw. Then every groove is individually cut based on loft and finish; low lofts (46°-54°) are designed with narrower, deeper grooves, while higher lofts (56°-62°) have wider, shallower grooves.
Micro-grooves are individually cut in between grooves, which maximize spin on partial shots. A proprietary heat treatment is applied to the impact area which doubles the durability of the groove without impacting feel making it the most durable groove in golf. The process is only complete when every groove on every wedge head is 100% inspected for conformity to the rules of golf.

REFINED SOLE GRIND OPTIONS:
Developed through decades of work with the best shot makers in the game, Vokey's six Tour-proven sole grinds – F, S, M, K, L and D – allow golfers of all skill levels to be precisely fit for their swing type (steep, neutral, shallow), shot making style and course conditions (firm, neutral, soft). SM8 continues to feature the most complete lineup of grind, bounce and loft options, allowing for more creativity and consistency, and giving players of any level the ability to create multiple shots around the green.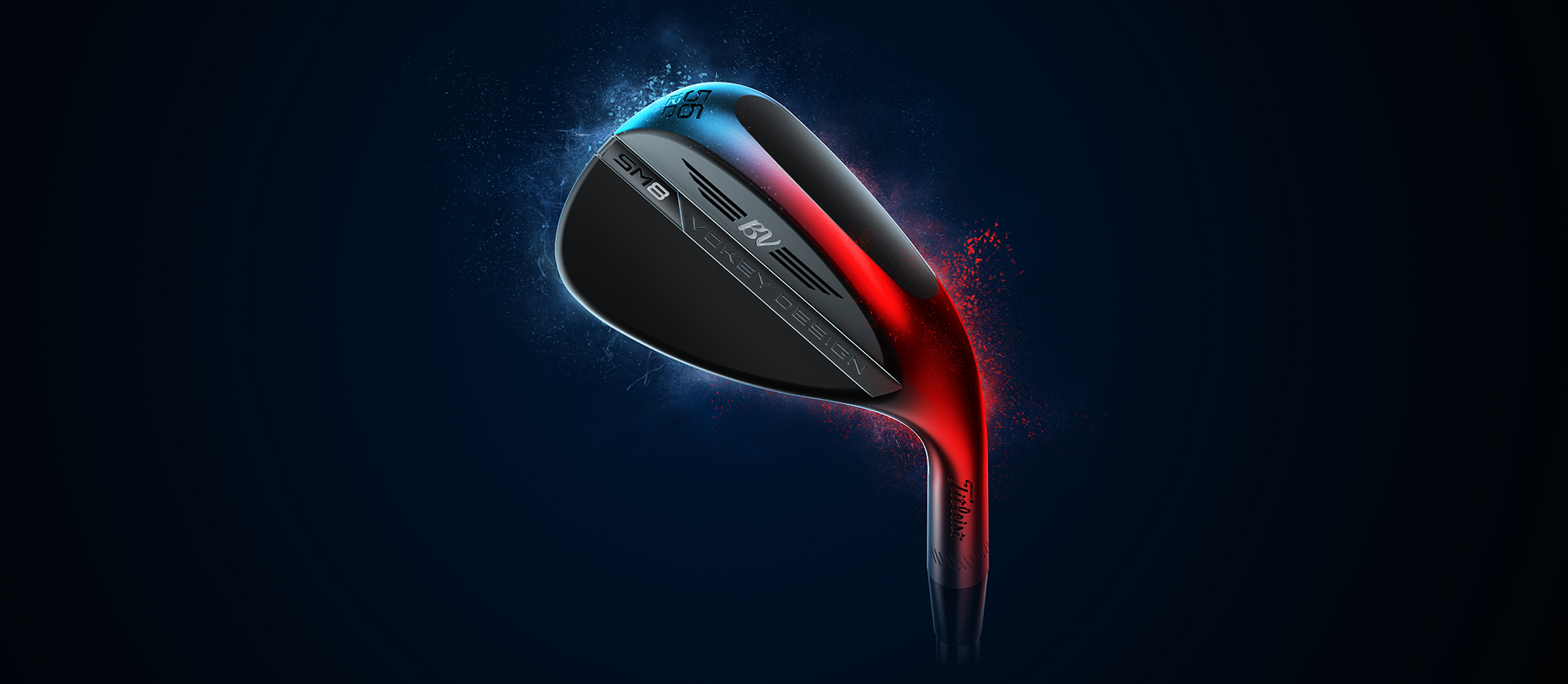 Grinds
F Grind: All Purpose Grind for Full Wedge Shots
The F grind is an all-purpose grind that is particularly suited for full shots and shots hit with a square face. Ideal for players who prefer a traditional wedge sole. The F grind is the most played sand wedge on Tour including Justin Thomas, Ian Poulter and Charlie Hoffman.
M Grind: Multi-purpose grind for versatility.
The M Grind, Voke's favorite, is designed for players that like to rotate the club face open and closed to manufacture shots around the green. Ideal for players with a shallower, more sweeping swing type who play shots from a variety of clubface positions. Played by Charles Howell III, Patrick Cantlay and Cam Smith.
S Grind: Narrow & Versatile
The S Grind features a full sole that has been narrowed by a trailing edge grind, giving it a faster feel through the turf. This grind is best for neutral to firm conditions and for players that like to control loft with their hands ahead or behind the ball. Played by Jordan Spieth, Adam Scott and Lanto Griffin.
D Grind: The Player's High Bounce Wedge
The D grind blends versatility from a heel, toe, and trailing edge grind and forgiveness with its high measured bounce. The D Grind is ideal for players with a steeper angle of attack who play shots from a variety of clubface positions.
L Grind: Precision for Skilled Shotmakers
The L Grind is the lowest bounce option in the mix. The heel, toe, and trailing edge relief allow for maximum greenside versatility. This club is perfect for firm conditions and designed for precise players. It is ideal for players that have complete control of impact looking for maximum shot-making versatility. Played by Jordan Spieth, Jimmy Walker, and JT Poston.
K Grind: The Ultimate Bunker Club
The K Grind is the highest bounce wedge in the lineup, and is the ultimate bunker club. The K Grind is a wide, full sole wedge with enhanced camber to make it forgiving from a variety of sand and turf conditions. Played by Justin Thomas, Adam Scott and Webb Simpson
"Wedges need to be versatile and every player is different. It's never one size fits all for wedges. That's why we have many grind options."
- BOB VOKEY