Mavrik Woods

With MAVRIK Callaway invested in a new and more powerful supercomputer, which significantly advanced our understanding of A.I. and Machine Learning. And they discovered how to apply A.I. to make smarter and wider-ranging performance improvements in the face and throughout the clubhead. The incredible innovations in these metal woods are led by a new Flash Face SS20 architecture, with a thinner face and more expansive area that delivers ultra-fast ball speeds. The supercomputer operated for weeks, through thousands of virtual prototypes, until it arrived with a completely new face architecture, created to specifically work with the head of each MAVRIK metal wood.



In addition to all the remarkable new technologies in MAVRIK metal woods, Callaway utilized several proven technologies that are crucial to the overall performance – Jailbreak and a T2C Triaxial Carbon Crown. Jailbreak features two internal bars behind the face that connect the sole and crown to promote faster ball speed. And their T2C triaxial carbon crown is significantly lighter than a titanium crown, allowing their engineers to redistribute additional weight to raise MOI and forgiveness.

Callaway's R&D team also took MAVRIK thinking well beyond the club face, using A.I. to help tune the acoustics of the head. Specifically, they used A.I. to optimize the internal structure and position of numerous ribs to create an immensely satisfying sound and feel.



Mavrik Irons

Last year Callaway introduced A.I. for the first time, with Flash Face Technology in their Epic Flash Driver. Now they have substantially increased our investment in super computing, Artificial Intelligence, and Machine Learning. All of these meaningful advancements and applications have allowed us to use A.I. for the first time ever in an iron.

MAVRIK Irons feature a new Flash Face Cup with A.I. to create a sophisticated face architecture for every loft, an engineering feat that's never been seen in the golf industry. By implementing a different Flash Face architecture for each iron, they've created a significant boost in ball speed and increased spin robustness off of every club in the set.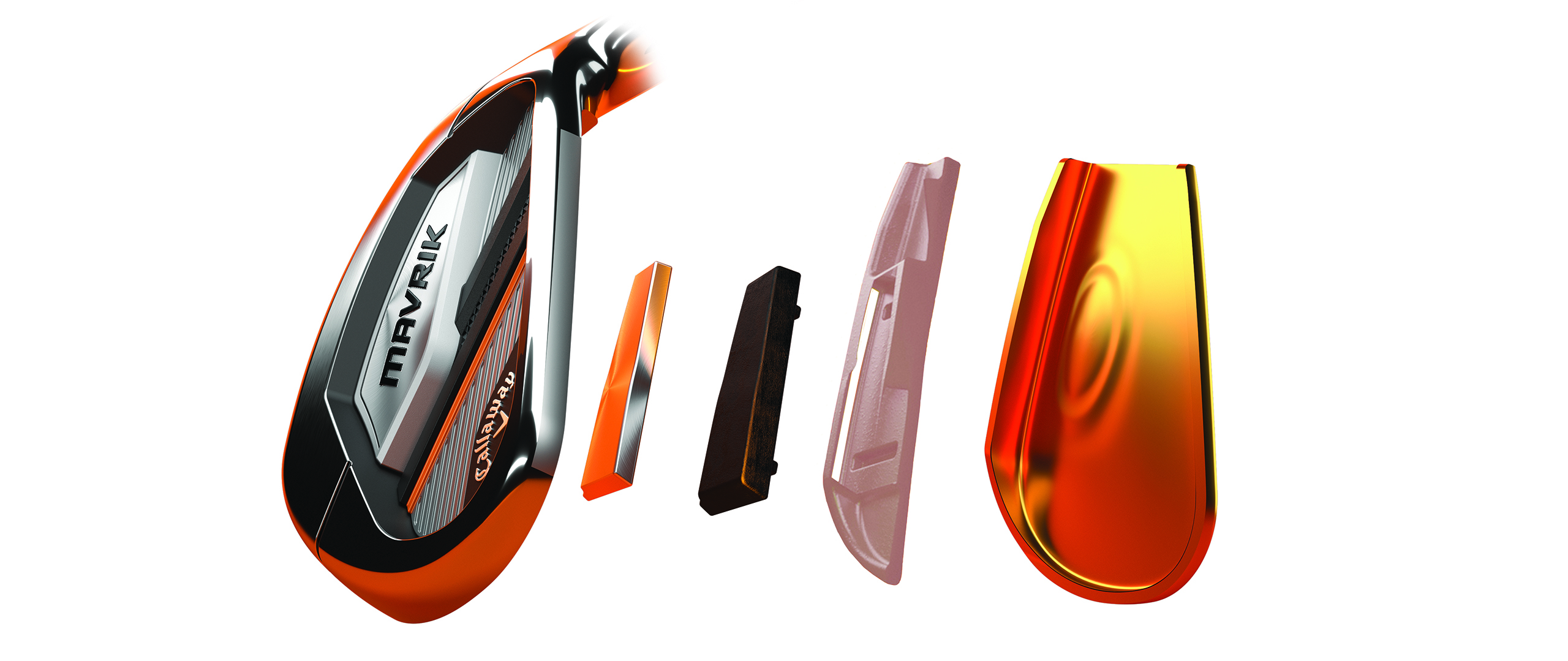 Ball speed is further enhanced by their industry-leading 360 Face Cup that flexes and releases at impact on center and off-center hits. Together, they provide a breakthrough in club face construction for long, consistent distance. A.I. and ball speed are what drive MAVRIK, and Callaway has meticulously designed these irons for complete performance to match all that distance. With their Tungsten Energy Core, they've precisely positioned custom tungsten weights into each iron to optimize launch and trajectory. This allows them to strengthen the lofts while still maintaining player preferred trajectories, spin rates, and land angles.
Callaway also included their proprietary urethane microspheres, their premium technology that creates unmatched feel and incredible speed. Over one million microspheres are strategically placed into each clubhead to absorb unwanted vibration while maximizing COR. With this design, Callaway can provide pure feel and consistent distance performance throughout the set.
Shop Now