T-Series Irons represent an entirely unique approach to iron engineering, built from the ground up. Powered by breakthrough technology – including new Max Impact – the irons deliver a balance of power and performance unlike anything Titleist has ever made. And yet, with one swing, you'll feel they are 100% pure Titleist.


A DIFFERENT APPROACH TO IRON DEVELOPMENT
Titleist engineers understand that true distance is more than just a number. The quality of any iron shot must be judged by three dimensions: distance, dispersion and angle of descent. This deeper understanding of iron play fueled their T-Series innovation.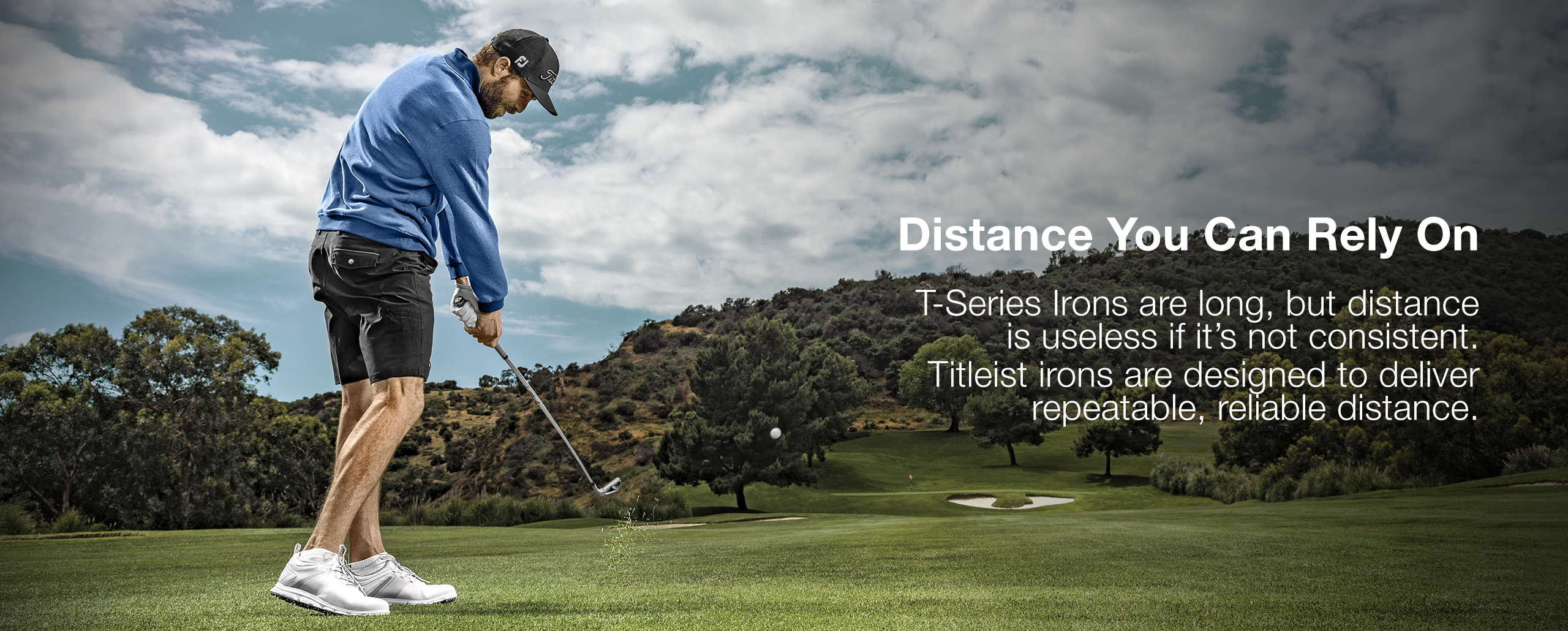 Shop Now